247UReports
Breaking News: Ikenga Imo Ugochinyere PDP House Of Reps Member
[]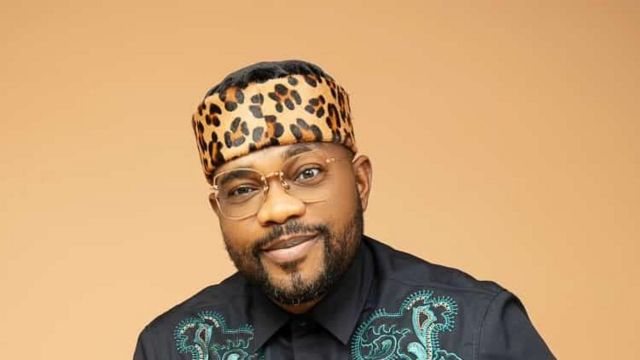 Ikenga Imo
= 1140 ) { /* large monitors */ var adEl = document.createElement("ins"); placeAdEl.replaceWith(adEl); adEl.setAttribute("class", "adsbygoogle"); adEl.setAttribute("style", "display:inline-block;width:468px;height:60px"); adEl.setAttribute("data-ad-client", "ca-pub-1809266897096130"); adEl.setAttribute("data-ad-slot", "1155613815"); (adsbygoogle = window.adsbygoogle || []).push({}); } });window.addEventListener("load", function(){ var placeAdEl = document.getElementById("td-ad-placeholder"); if ( null !== placeAdEl && td_screen_width >= 1019 && td_screen_width = 768 && td_screen_width < 1019 ) { /* portrait tablets */ var adEl = document.createElement("ins"); placeAdEl.replaceWith(adEl); adEl.setAttribute("class", "adsbygoogle"); adEl.setAttribute("style", "display:inline-block;width:468px;height:60px"); adEl.setAttribute("data-ad-client", "ca-pub-1809266897096130"); adEl.setAttribute("data-ad-slot", "1155613815"); (adsbygoogle = window.adsbygoogle || []).push({}); } });window.addEventListener("load", function(){ var placeAdEl = document.getElementById("td-ad-placeholder"); if ( null !== placeAdEl && td_screen_width Advertisement
The move to nullify the emergence of Ikenga Imo Ugochinyere Ikeagwuonu of PDP as MEMBER ELECT for Ideato North and South Federal Constituency Imo State by Labour Party candidate Paschal Obi few hours ago suffered another defeat as the Federal High Court sitting in Owerri and presided over by Honourable Justice B.O. Quadric dismissed the Suit and upheld the primary election venue and outcome that produced Ikenga.
The judge described in the judgment that the Suit is a more academic exercise and lacking in merit as issues of party primaries are pre-election matters that have a 14 days time frame from the date of occurrence for it to be challenged and noting that the suit by paschal obi and Labour Party are now statute barred and can't be reopened again, the court also went further to say that going by decided supreme court decisions and amendments to the constitution that only party that participated in the primary can bring an action to challenge the primary venue and another political party lacks the merit and locus to institute such an action which supreme Court in numerous judgements have declared it dead on arrival once filed outside 14 days and also filed by a party that didn't participate in the primaries.
The issue of venue of Primary that produced Ikenga have been challenged by APC, LP in the past for which Ikenga defeated them all including the one that went to up to supreme Court where the supreme Court affirmed his emergence as the PDP Candidate.
This latest judgment by the federal High Court owerri have reaffirmed the well known legal principles and foundation that the election petition tribunal will naturally follow in the event of another repeated  challenge or litigation on same issues that the Federal High Court, appeal, supreme Court and just today, the federal High Court have repeatedly declared is a closed case going by the fact that the cases are pre elections and are statute bared, and lacking in locus as only those who participated in the primary can challenge it and not another party in addition to the fact that the venue of the primaries was in accordance with the exigencies of that time occasioned by worsened and total collapse of security in Ideato Federal Constituency.
= 1140 ) { /* large monitors */ var adEl = document.createElement("ins"); placeAdEl.replaceWith(adEl); adEl.setAttribute("class", "adsbygoogle"); adEl.setAttribute("style", "display:inline-block;width:468px;height:60px"); adEl.setAttribute("data-ad-client", "ca-pub-1809266897096130"); adEl.setAttribute("data-ad-slot", "3080621151"); (adsbygoogle = window.adsbygoogle || []).push({}); } });window.addEventListener("load", function(){ var placeAdEl = document.getElementById("td-ad-placeholder"); if ( null !== placeAdEl && td_screen_width >= 1019 && td_screen_width = 768 && td_screen_width < 1019 ) { /* portrait tablets */ var adEl = document.createElement("ins"); placeAdEl.replaceWith(adEl); adEl.setAttribute("class", "adsbygoogle"); adEl.setAttribute("style", "display:inline-block;width:468px;height:60px"); adEl.setAttribute("data-ad-client", "ca-pub-1809266897096130"); adEl.setAttribute("data-ad-slot", "3080621151"); (adsbygoogle = window.adsbygoogle || []).push({}); } });window.addEventListener("load", function(){ var placeAdEl = document.getElementById("td-ad-placeholder"); if ( null !== placeAdEl && td_screen_width Advertisement